North Yorkshire is a great county for motorcycling with miles of attractive routes, used by thousands of bikers every year.
However, every year we have approximately 100 bikers killed or seriously injured on our roads. Over the last ten years over 140 bikers have died and over 1000 seriously injured. Approximately 70% of these crashes result from an error made by the rider. Of these crashes, approximately half of the riders lost control and crashed on a bend, a quarter lost control and crashed while braking and a quarter lost control while going ahead (such as overtaking).
We analyse collision data to determine the top high risk routes for motorcyclists. These interactive maps highlight 5 high risk routes on which motorcyclists regularly come to grief and give a short description of each collision along these routes from 2010 to 2015. We hope this information will help you to stay safe on our roads.
Click a section on the map to view detailed information about the selected route: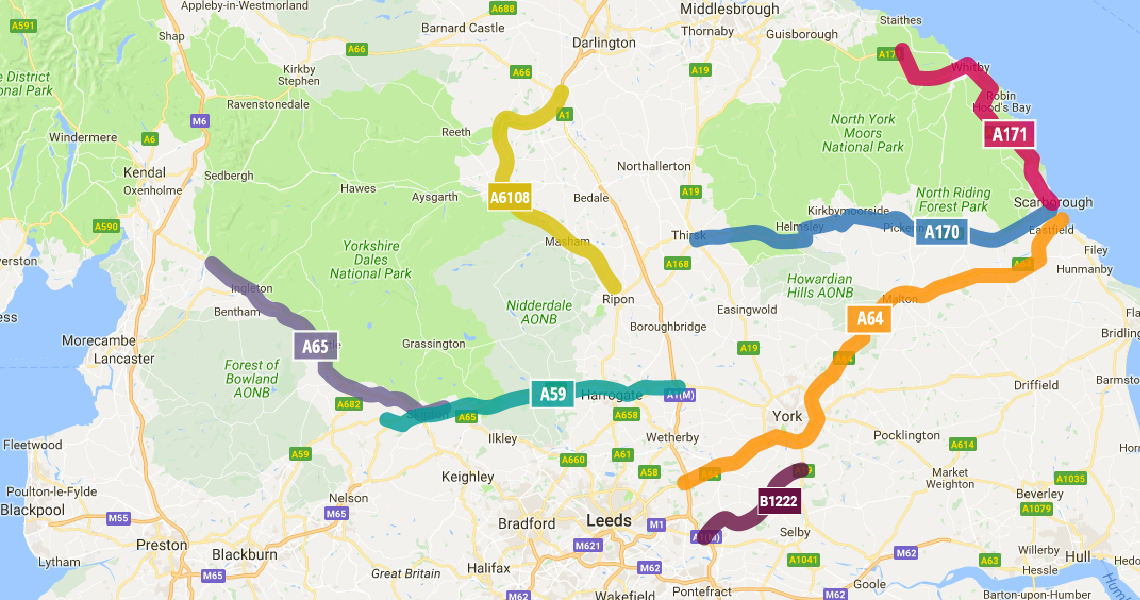 Or select from the list below:
PDF maps of the top 5 high risk routes are listed below. Click to open or download
In addition to the maps, we also have videos of high risk routes.
NY Rides route guides
Below are a collection of short videos pointing out the main areas to be aware of on some of our routes.
A684 Route Guide
B6265 Route Guide
A59 Skipton to Harrogate
A171 Roxby High Moor to Scarborough
A170 Thirsk to Scarborough
A65 Skipton to Ingleton
B1257 Helmsley to Stokesley
B1222 Sherburn to Stillingfleet
Visit our other pages below
Our Biker Booklet is available as a free download here