Safest cars give up to five times more protection in crashes than cars that only meet the minimum standards.
The advanced safety features in these cars, such as side airbags and electronic stability control, can mean the difference between living and dying in a crash.
EuroNCAP regularly test cars to see which are the safest on the roads.
The test has now got tougher and as well as rating cars on adult occupant, child occupant and pedestrian protection, safety systems and whiplash protection are now considered too.
The new EuroNCAP test takes an average overall rating which makes it tougher for cars to score a full five stars.
With some cars having gone through the old EuroNCAP tests, some having gone through the new, and some not having been tested at all, the cars thought to be amongst the safest on the market this year are*: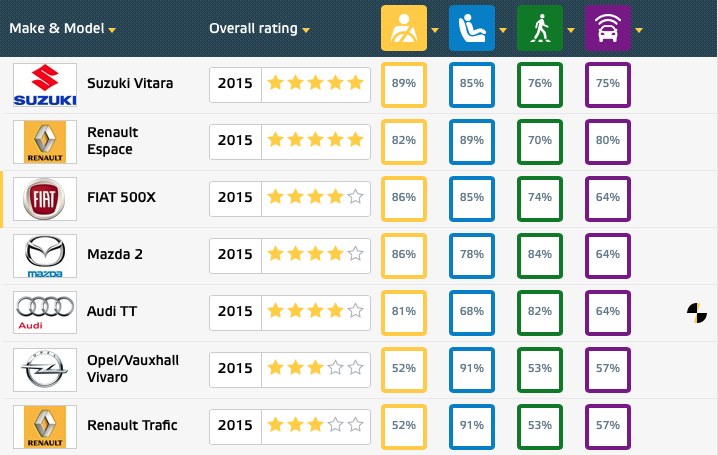 To see how safe your car is, or the car you are thinking of buying, visit www.euroncap.com