The York and North Yorkshire Road Safety Partnership have undertaken a number of successful campaigns.
To view campaign posters please click on the links/images below. A print pdf file will open in another browser window/tab.
Safe driving posters













Drug driving posters





Seat belt posters




Biker posters



Summer Driving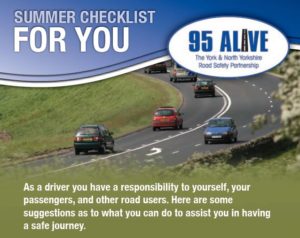 ---
If you would like to support our campaigns by distributing posters in your local area, please print the poster. We currently have no posters available in printed format.