Levi knows how important it is to be properly trained before he can cycle on the roads. Roads can be really busy so it is very important that he knows the rules.
Make sure that you are properly trained before you take to the roads.
Ask your school if they provide cycle training or contact your local road safety officer on 08458 727373 to find out if there is a training course in your area. Your local road safety officer can also help you with general information about cycling.
Even though Levi looks cool on his bike he still wears the right stuff. Make sure that you follow his advice and wear the right stuff too – you don't want to end up in a heap with a load of broken bones.
Click on the links below for tips on cycling from Levi and his friends or play our interactive game to see how good your cycling skills are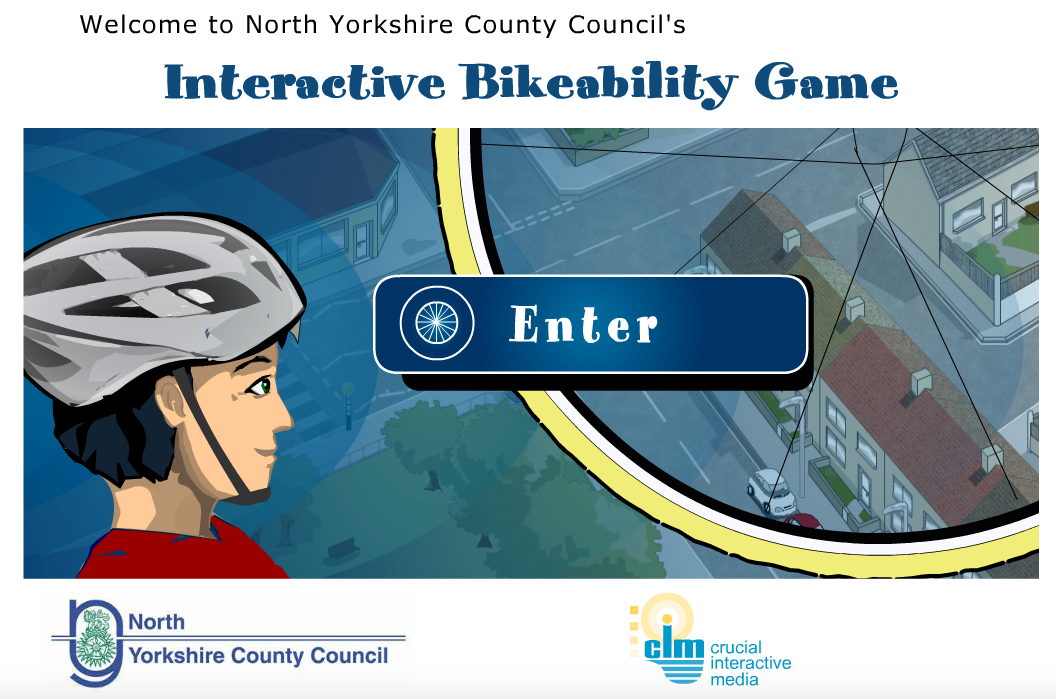 Tales of the Road
Read the highway code book to learn some road safety rules
Prepare yourself
Choose the right size bike – you could get one of those cool bikes with more than one frame size. When it is the right size the balls of your feet should touch the ground.
Check your lights work – remember you need the white one at the front and the red one at the back. And don't forget your red reflector – it needs to be at the back of your bike.
Make sure your brakes work and check your tyres for punctures
Wear the right stuff
Cycle helmets come in all kinds of cool colours – make sure the one you choose has a British Kitemark or EC safety standard number EN1078.
Wear sensible stuff so you don't get hurt if you end up on the floor – jeans or cargo pants look great and are great protection for your legs. Wear long sleeved tops to protect your arms.
Stick your high-visibility top on over your clothes and fix some reflective stickers to your bike – see how bright you can be.
Wear fluorescent bands around your arms and legs during the day and reflective ones at night.
And don't forget cycle gloves – you need to look the part and they will protect your hands if you fall.
Know your signs
| | | | |
| --- | --- | --- | --- |
| | | | |
| Cycle route ahead | Route to be used by pedal cycles only | Recommended route for pedal cycles | Shared pedal cycle and pedestrian route |
What NOT to do
Listen to music.
Use a mobile phone.
Lead an animal.
Carry a passenger.
Carry things in your hands or on your handlebars. If you need to carry stuff use bike bags or panniers.
Cycle on footpaths or pavements unless there is a cycle track.
Cycle where you see this sign.