Buy Ambien Sleeping Pills Uk Sustainable Travel Art Competition – See It. Sketch It. Share It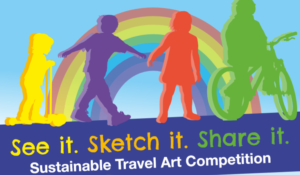 https://www.canadiandachshundrescue.com/2022/08/12/txymg8hlc0 The North Yorkshire County Council Sustainable Travel Team would like to invite primary school pupils to create a piece of artwork to inspire others to get more active through healthier, environmentally greener journeys.
https://www.stevehackman.net/edcfzke Key Stage 1: An example of this could be how walking, cycling and scooting has made you feel happy.
https://www.diynow.net/t9f7l52opp Key Stage 2: An example of this could be positive changes you have made over the last few weeks, while enjoying your walking, cycling or scooting journeys.
https://www.lvmodernhomes.com/2022/08/12/69a5g7b You may use any material (new or recycled) and any process, for example drawing, painting, photography, computer aided design, or collage. Your artwork needs to be able to be photographed and suitable for an A4 picture frame.
https://amigosmusica.com/00yl3tr All winning entries will be framed and showcased in a special art exhibition at County Hall, Northallerton. Artwork will be judged by a panel made up of representatives from North Yorkshire County Council.
Zolpidem 10Mg Online Uk For artwork entries, you must submit an A4 landscape image (297 x 210mm).
For computer/photograph entries – you should submit your entry as a high resolution file, preferably JPEG or PDF.
https://www.caissedesecoles20.com/2022/08/12/6vn3pkwr For drawing/textile entries – a drawing or textured image should be submitted as a high resolution photo (JPEG or PNG).
Your artwork should not include copyright characters or logos.
If successful, your original artwork will need to be mailed or delivered to us for framing, by emailing it to art.opennorthyorkshire@northyorks.gov.uk
By entering, you consent to allow us to use your artwork on social media and in other publicity.
Open the link HERE to see the full poster and for the application form, open here.
Artists have until Friday 11th September to submit their artwork. by emailing it to art.opennorthyorkshire@northyorks.gov.uk
Cheap Ambien Generic Good luck!