New "all-lane running" smart motorways have been paused while their safety is assessed, the government has said.
Using the hard shoulder as a permanent live traffic lane increases capacity, but critics say it has contributed to road deaths.
Five years of safety and economic data for the schemes will now be collected from the motorways built before 2020.
However, hard shoulders will not be reinstated on current stretches of all-lane running motorways.
The government's move comes after MPs said in November there was not enough safety and economic data to justify continuing this type of scheme.
If a car breaks down on all-lane running smart motorways, drivers are meant to aim for emergency refuge areas.
But critics say the schemes can leave cars stranded in fast-moving traffic.
Highways England said there are roughly 400 miles of smart motorway already in action.
About 200 miles of these lack a permanent hard shoulder, and 63 miles use it as a live running lane some of the time.
Wednesday's decision means that another 100 miles of all-lane running currently in construction can still be completed, while 57 miles are paused for now.
The pause applies to smart motorways in England. Responsibility for motorways in Northern Ireland, Scotland and Wales is devolved.


What is a smart motorway?
A smart motorway is a stretch of road where technology is used to regulate traffic flow and – hopefully – ease congestion. There are three main types:
Controlled, which have a permanent hard shoulder, but use technology such as variable speed limits to adjust traffic flows
Dynamic, where the hard shoulder can be opened up at peak times and used as an extra lane; when this happens, the speed limit is reduced to 60mph
All-lane running, where the hard shoulder has been permanently removed to provide an extra lane; emergency refuge areas are provided at intervals for cars that get into trouble
All three models use overhead gantries to direct drivers. Variable speed limits are introduced to control traffic flow when there is congestion, or if there is a hazard ahead. These limits are controlled by speed cameras.


According to government figures, 38 people were killed on smart motorways between 2014 and 2019.
The roll-out pause means work on the M3 between junctions 9 and 14, the M40/M42 interchange, on the M62 between junctions 20 and 25, and on the M25 between junctions 10 and 16 will be suspended.
Schemes that are already under construction will be completed, the government said, and on existing all-lane running motorways, £390m of public funds will be provided for more refuge areas and technology to detect stopped vehicles.
Refuge areas should be no more than 1.5km apart, and should be 1km apart where possible, it said. At the moment there can be up to 2.5km between them.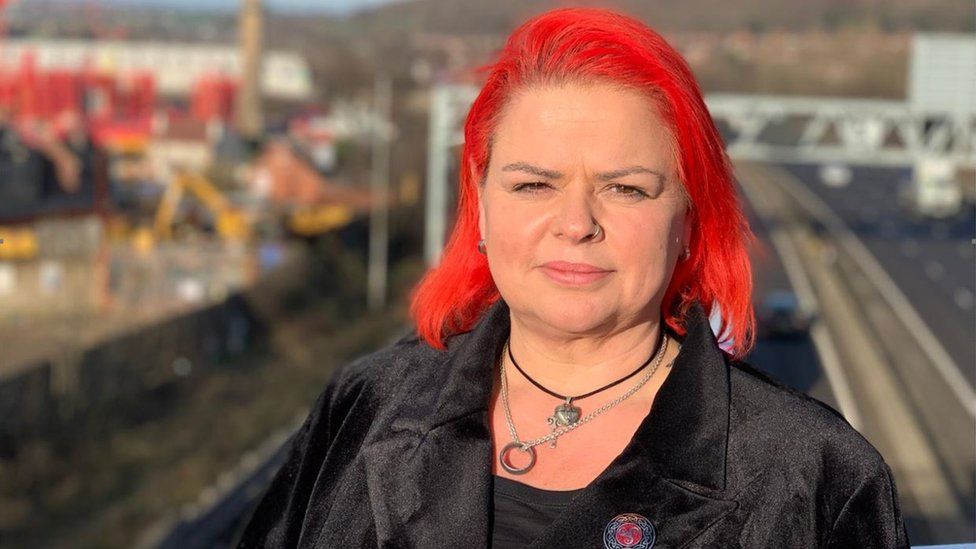 The Department for Transport (DfT) said where hard shoulders have been removed, they won't be reinstated, as they "do not always provide a safe place to stop" and could also push more traffic onto local roads.
But campaigner Claire Mercer, whose husband Jason was killed on a stretch of smart motorway near Sheffield in 2019, said: "The only acceptable thing would be for all hard shoulders to be returned permanently, 24/7, on all motorways."
If that doesn't happen, she said: "We'll carry on fighting, and pushing the legal challenge."
Jason was killed when he and another driver stopped in a live lane of an all-lane running motorway after a minor collision and were hit by a lorry.
Transport Secretary Grant Shapps said: "While our initial data shows that smart motorways are among the safest roads in the UK, it's crucial that we go further to ensure people feel safer using them."
As part of its review, the government said it will look at how controlled motorways, which have a hard shoulder, compare with all-lane running ones.
Louise Haigh, Labour's Shadow Transport Secretary, called for hard shoulders to be reinstated, adding that smart motorways are "putting lives at risk".